Here are the best free choir vst plugins to use with your favorite music software.
These plugins will help you add choir vocals to your music projects. You will find links to preview the Choir VST plugins before you install them.
Related: 10 Free Orchestra VST Plugins
Best Free Choir VST Plugins
Instructions: Click the choir VST images to visit each website.
Do not install any suspicious software.
Tutorial: How to Install VST Plugins
1. NST Vocal
NST Vocal is a free Choir plugin developed by Bigcat Instruments.
The NST Vocal library is a sampled choral library.
These are 30 acoustic choral patches for 5 instruments. They are arranged by range, from Full to High, Mid to Low.
Available on Windows and Mac.
---
2. Sonatina Choir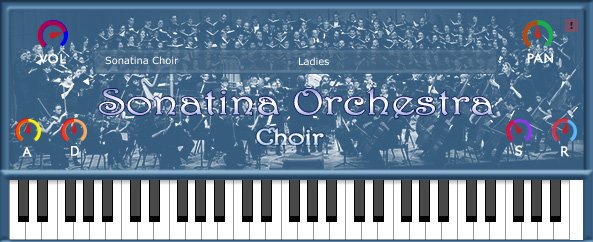 The Sonatina Choir is a free female and male choir plugin developed by Bigcat Instruments. Sonatina Choir is sampled from both male and female choirs.
The samples were edited from the Sonatina Symphonic Orchestra sample library.
---
3. Virgin Choir
The Virgin Choir VST plugin reproduces the sound of a female choir in a professional manner. The plugin is free and comes with several professional features:
Multiple Articulations
Key Switching
Velocity Sensitivity
Sequencer Mode
You can find the download links in the video description. 
The video shows how the plugin sounds without any extra effects added to the plugin's output.
---
4. Alter/Ego
Alter/Ego is a free real-time singing software synthesizer based on the technology featured in chip speech.
This plugin allows you to type in words, and it will sing them back to you. Check out the preview video for a better idea of what the plugin can do.
It is a synthesizer that can sound extensively modified for easy and expressive performances.
Available on both Mac and Windows.
---
5. DSK ChoirZ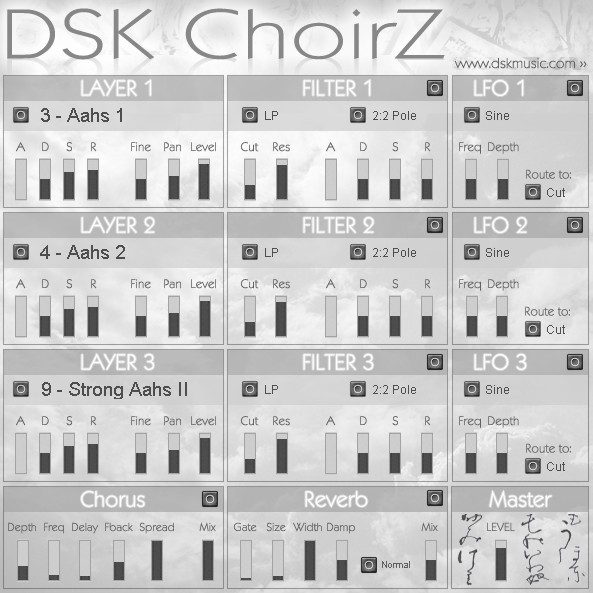 DSK ChoirZ is a free choir VST plugin by DSKmusic.
Plugin Features
32 Choir and Pad sounds in 3 layers
3 Advanced Filters
3 LFO routings: Cut, Pan, Level, and Pitch
Chorus Effects
Velocity Response
MIDI Automation
---
6. Serenity
Serenity is a free choir and string pads plugin developed by HG Fortune.
A key feature of Serenity is its ability to produce choir and string pads sounds.
You might find sounds that resemble the flavors of old string or choir machines, but it is not meant to emulate them.
The Serenity synthesizer features filters, LFOs, a variety of effects, as well as the "Twin Etherify" effect.
There are limitations to the free version. 3 voices, no internal patch management, no MIDI Learn, no velocity control on Attack / Decay of VCF / VCA EG, no SF2 Load, fewer patches (4 banks).
---
7. Serpo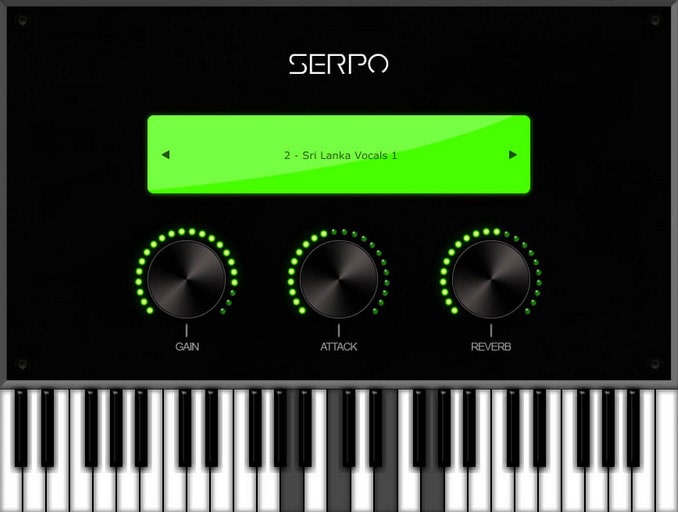 Serpo is a simple free virtual instrument packed with original sounds recorded by artists from all over the world.
Includes Male & Female Vocals, Grand Piano, Organ, Rhodes, Violin, and more.
---
8. LABS Choir
LABS Choir is a collection of three choral samples sourced from the epic vocal encyclopedia. As you play, the textures weave in and out of each other and evolve constantly, offering you endless inspiration.
---
9. MIDI Choir

MIDI Choir will take a single-pitched audio source and transpose it in real-time according to the supplied MIDI notes.
The VSTs goal is to create MIDI Choirs so musicians could sing harmonies.
Available as a VST plugin or standalone executable.
Room size, damping, stereo width, and dry/wet mix controls built into the stereo reverb
Auto pitching of voiced input
---
10. The Free Orchestra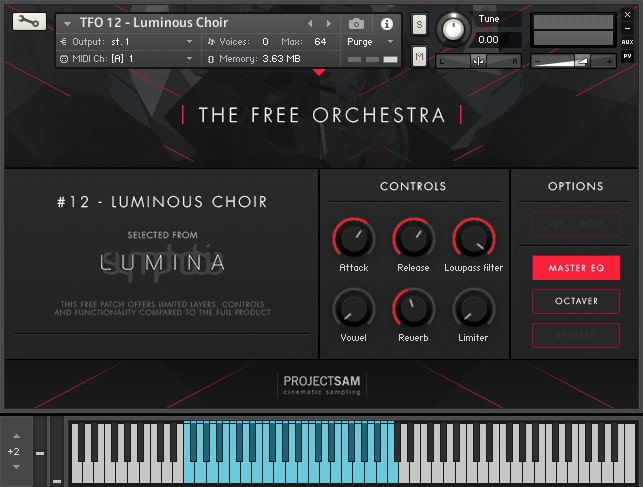 From ProjectSAM's acclaimed libraries, the Free Orchestra offers a gigabyte of free, cinematic sounds.
There is everything from symphonic percussion and staccato string staccatos to dystopian sound design and orchestral string staccato.
Includes the Luminous Chorus – the choir's warm swells are performed by six altos, six tenors, and six basses within Symphobia's lush setting.
The Free Orchestra requires the free Kontakt Player 6.2.1 or higher.
---
11. Distant Choir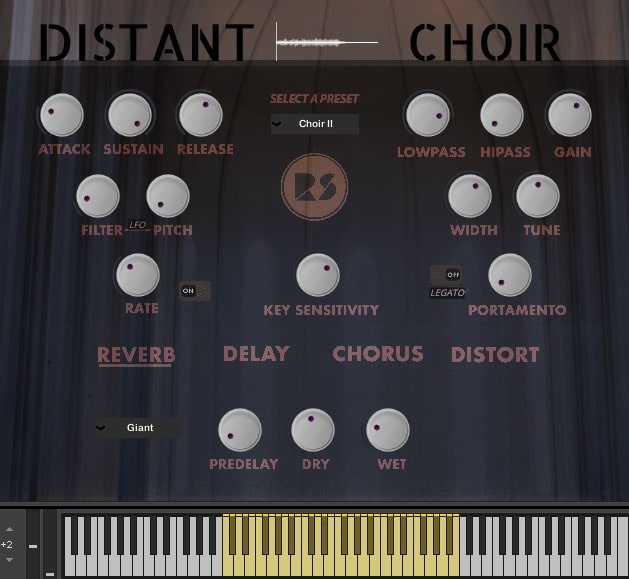 The Distant Choir was created by combining solo vocal recordings from over 20 countries. This free choir VST plugin offers 5 playable choirs.
---
We hope you find these free choir VST plugins helpful.
Related: 15 Best Free String VST Plugins