Here are the best free vinyl VST plugins to add vinyl and record effects to audio.
What is a Vinyl VST Plugin?
Vinyl VST Plugins emulate the sound of vinyl and the many effects that happen while playing a record. The use of these plugins can help to create a song that sounds like it was recorded decades ago, which is why they are popularly used in hip-hop and rap songs.
These types of plugins can be used to create lo-fi music, which is usually characterized by the use of distortion and noise.
Vinyl VST plugins are a creative way to add a vintage feel to your music.
Related: 10 Best Free Vinyl Drum Kits & Samples
Best Free Vinyl VST Plugins
Instructions: Click the images below to visit each vinyl VST plugin.
1. Izotope Vinyl VST Plugin
The free Izotope Vinyl plugin emulates the sound of old vinyl records.
The plugin is designed in a way that allows users to manipulate the sound in different ways- by changing how much noise is in it, adding distortion, adust, scratches, warping, and mechanical noise.
With this plugin, users can get an authentic vinyl sound without having to clean their records. Lo-fi effects add the signature sound of resampled hip-hop from the 80s. 
Spindown
Lo-fi
Wear
Dust
Scratch
OS: Windows & Mac
---
2. Vinyl Plugin
This plugin gives your music a simulated vinyl record sound – which includes sound characteristics like scratches, pops, and old-school radio station noises. 
Vintage vinyl reproduces dust noises and the frequency response of old recordings. A wide range of settings are available for adjusting dust noise's intensity, color, and amount. You can also select the age of vinyl discs easily.
Dust simulation is adjustable.
Simulating frequency responses
A slight distortion
---
3. Vinyl Simulator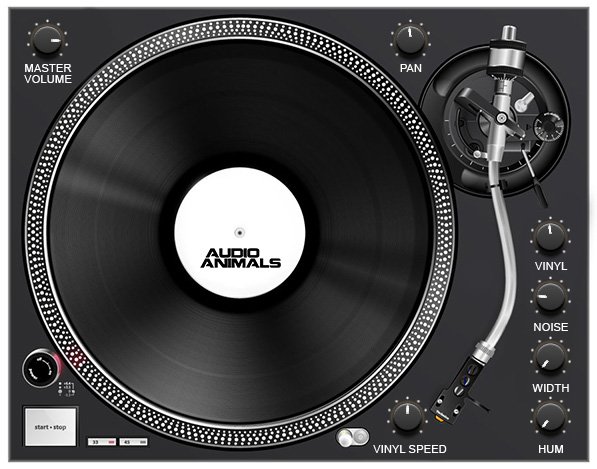 Vinyl Simulator is a VST audio plugin for Windows and Mac. It can simulate the sound of playing an LP record on a turntable, by using various effects.
Adds vinyl noises like vinyl crackle, which gives music and music samples a vintage vinyl sound.
55 Vinyl Loops
OS: Windows & Mac
---
4. Milli Vinylli Vinyl Effects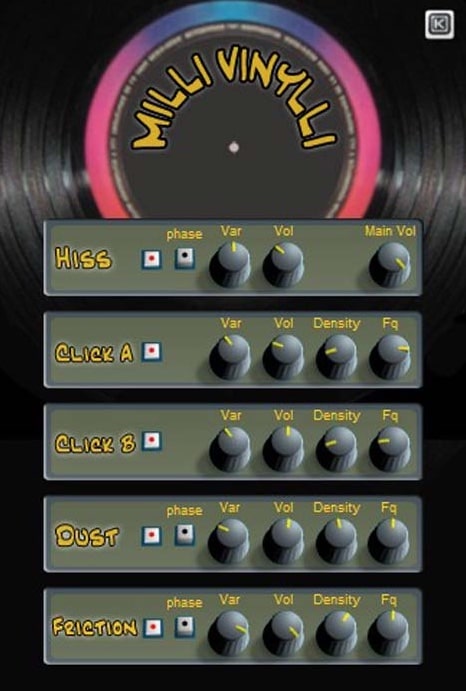 Mili Vinylli is a plugin that allows you to create your own vinyl effects. It's a handy tool for those who want to give their project that authentic and vintage feel.
The variation level should be adjusted based on the generator.
Every generator has its own volume knob.
The noise density can be adjusted for sound generators.
OS: Windows
---
5. Vinylizer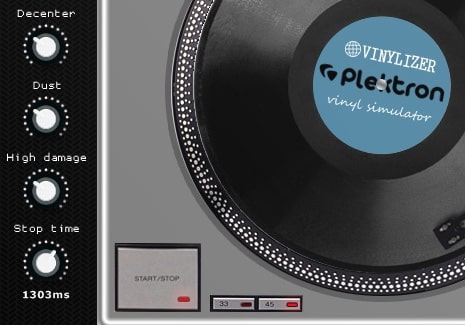 Using Vinylizer, you can simulate the worn-out sound of a vinyl record.
Vinylizer simulates and modulates the typical stop effect of a turntable with an adjustable stop time. It can also decentralize records, manage high-frequency damage, vary rotation speed, and simulate noise dust.
---
6. Ole Vinyl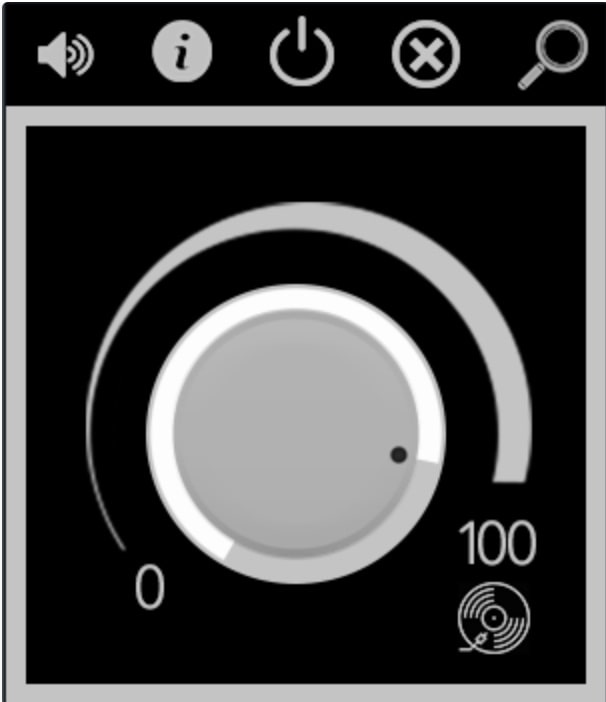 Ole Vinyl generates that old-school vinyl sound.
A vinyl sound can be used for various types of applications, such as film scoring, background noise for music, or even motion pictures.
For even more expression, the plugin is velocity-sensitive. 
---
7. Scratch it!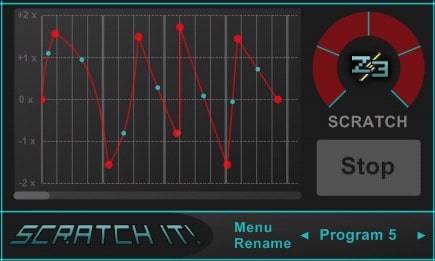 Scratch it! simulates vinyl scratching and tape stops.
This plugin is designed for DJs and producers looking to scratch, mix, or remix their music with vinyl sounds.
---
8. VinylSound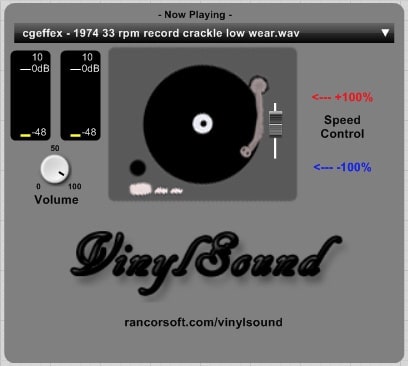 VinylSound is a VST Plugin that emulates the sound of vinyl records. The plugin lets you add a vinyl effect to any audio track.
With VinylSound, you can easily create a realistic vintage sound for your own recordings. The pitch of VinylSound can be changed through midi – you can play/send high or low midi notes to it to alter the output pitch.
If you want to fine-tune the sound, use the Speed slider on the turntable.
13 Vinyl Pop, Click & Crackle Loops
S

peed Control

Master volume control.
OS: Windows
---
9. Vinylusion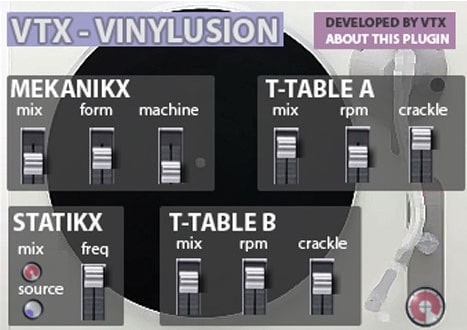 Vinylusion is designed to recreate the stylistic fidelity and analog warmth of recordings from vinyl records.
The vinyl plugin adds crackles, pops, and hisses to audio to give it a vintage sound.
The plugin captures the sound from a vinyl record and then converts it into an artificial signal that can be processed in any music software.
Turntable Background Noises
Vinyl Crackles / Pop
Noise Oscillator
---
10. Vinyl Dreams
Vinyl Dreams is a plugin that allows for the virtual simulation of vinyl records.
---
11. Audio Impurities
Audio Impurities provides the feeling of an old, worn-out record player with its crackles and hisses.
If you want to get that authentic vinyl sound in your music productions, this plugin will do it for you. You can use it to add a vintage touch to your tracks and make them sound like they were recorded on a vintage tape recorder.
---
12. Tapestop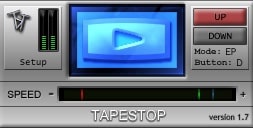 Tapestop is a VST plug-in that has been designed with the goal of adding a vinyl effect to any audio in real-time. It can be applied to any sound, from drums and guitars to vocals and synthesizers.
Tapestop stands out from most other vinyl plugins because it doesn't only apply the effect but also the mechanical noise of a record player, which can create interesting sounds if done right.
---
13. SL473
SL473 is a VST plugin that allows you to emulate the sound of playing vinyl records on your DAW Software.
It features several controls, from the analog filter to the feedback function, which allows for diverse effects.
---
14. Sxratch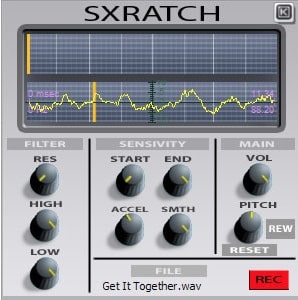 Sxratch is a VST plugin that has an analog-style vinyl effect. It is a useful tool for DJs, remixers, and Music Producers.
Plays Audio Backwards

Filter: High Freqs, Low Freqs, Resonance
---
15. Origin VST Plugin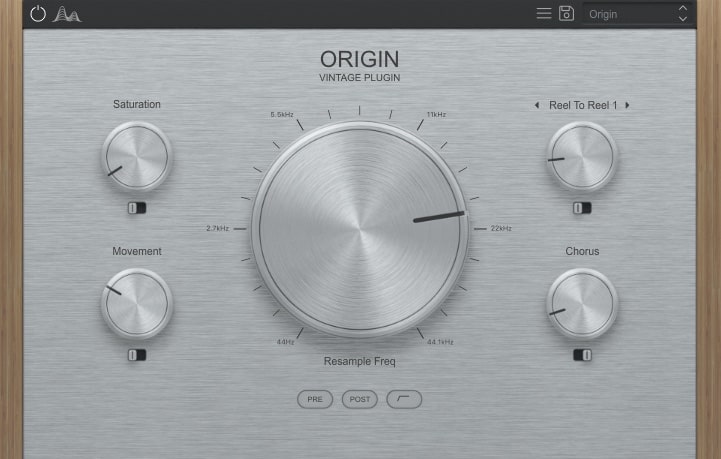 This vintage lofi plugin simulates the sound of old tape machines by transforming your samples.
Two special filters make your samples sound "underwater" when resampled or bit crushed by the main knob.
There are four other knobs: Tape Saturation, Noise, Movement, and Chorus. Your samples will instantly sound vintage with these 5 powerful controls.
---
16. ScratchPlug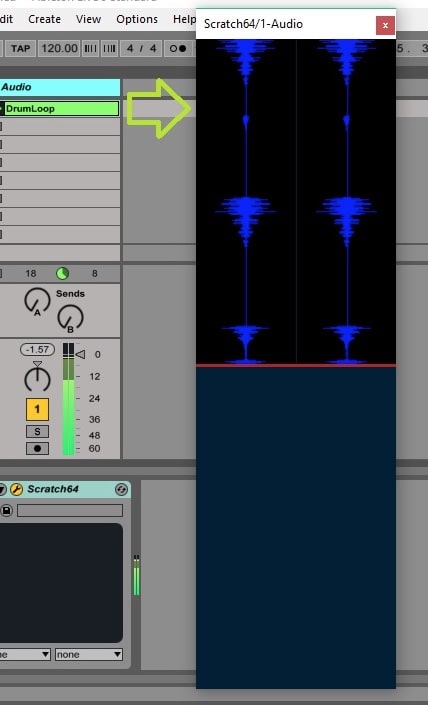 ScratchPlug is a plugin that simulates the sound of a vinyl record in your favorite music production software.
---
Additional Vinyl VST Plugins
LOFI – This plugin can be used to produce vinyl effects and downgrade your audio to sound vintage.
Lo-Fizer – With Lo-Fizer, you can add some low-fidelity effects to your recordings to go along with a variety of artistic techniques.
Dust 'n Scratches ( Bonus ) – Plays vinyl sounds in your web broser.
---
We hope you find these free vinyl VST plugins helpful.
If we missed any vinyl plugins, please let us know in the comments.