Here are the best free Arpeggiator VST plugins online that can be used with FL Studio, Reason, Ableton Live, and other VST supported software.
Tutorial: How to Install VST Plugins
Best Free Arpeggiator VST Plugins
Instructions: Click each link below and look around each website for the download link or button. Do not install any suspicious software.
1. Podolski
Podolski was created in 2005 and still going strong. Podolski is a free, straightforward, CPU-efficient virtual analog synthesizer.
One oscillator, one filter, one envelope, and an arpeggiator/sequencer. Simple, but with a few tricks up its sleeve. Create high-quality sounds with ease.
Oscillator with variable symmetry (sawtooth to triangle, PWM) and glide
Polyphonic (up to 16 voices), mono, legato, and arpeggiator modes
4 envelope modes: ADSR or HDSR, linear or exponential. Sustain has Fall/Rise control
Multimode filter: lowpass, bandpass, or highpass with drive and FM
Combination arpeggiator / 16-step sequencer with extra modulation source
Skinnable UI
Over 520 factory presets
OS: Windows / Mac
---
2. Arptron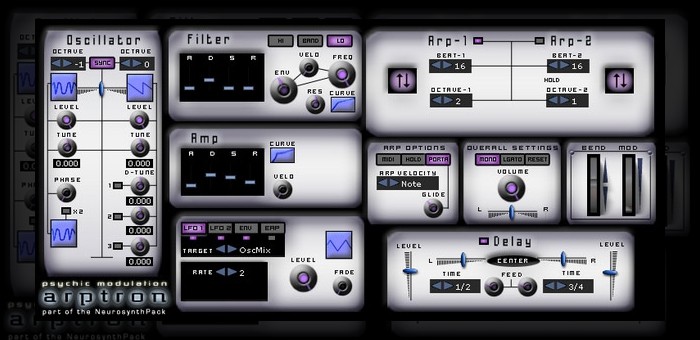 A hybrid phase distortion arp-synth with 2 crossfading oscillator sections, part VA, part phase distortion.
OS: Windows
---
3. ARPG8R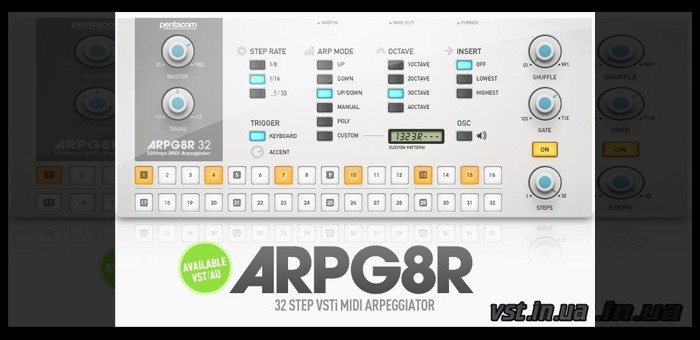 ARPG8R can work with any VST instrument you like, ARPG8R has 32 step pads. You can create your own arpeggio pattern, ARPG8R has 5 arpeggio modes (Up, down, up-down, rand, and manual).
The polyphonic chord mode and shuffle function control the groove dynamically which is an important effect in electronic music.
OS: Windows / Mac
---
---
4. RandARP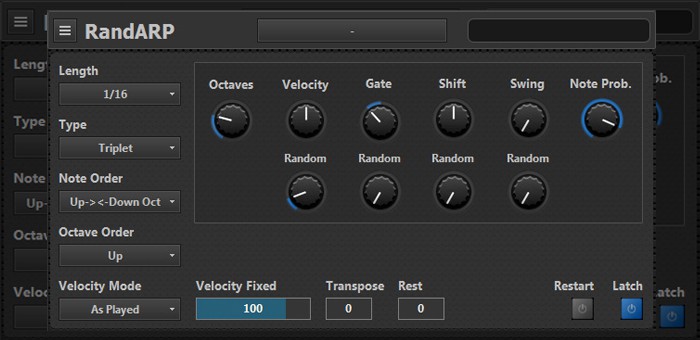 RandARP is a VST plugin arpeggiator with many randomization features, allowing incoming notes or chords to be manipulated in various rhythmic ways.
All standard arpeggiator parameters like a number of octaves, note length, and note order are included, but the plugin also offers complete randomization of the velocity, gate, shift, and swing parameters.
In addition, you can specify a note probability and randomize the note order, the octave order, and the number of octaves. All the randomization features allow you to create more interesting and unpredictable arpeggiated sequences.
OS: Windows
---
5. Hypercyclic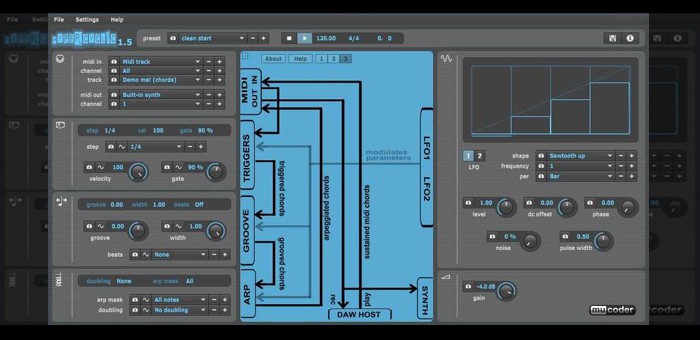 LFO-driven, midi-mangling arpeggiator.
An LFO-driven MIDI arpeggiator, gate effect, and step sequencer
For mangling sustained MIDI input chords
The output of which can then drive other MIDI instruments
Acts either as a VST or Audio Unit plugin for your DAW, or as a standalone application
The original hypercyclic won 2nd place in the KVRAudio.com Developer Challenge '07
The sweet spot for hypercyclic is the narrow border between chaos and regularity. Or, in other words, how to induce a certain pleasant randomness and syncopation, yet forcing everything to align again on the bar or beat boundaries
OS: Windows / Mac
---
6. Drumper
Drumper1.5 free VSTi Groove, fx, and arpeggio synth.
OS: Windows
---
7. ARPE2600va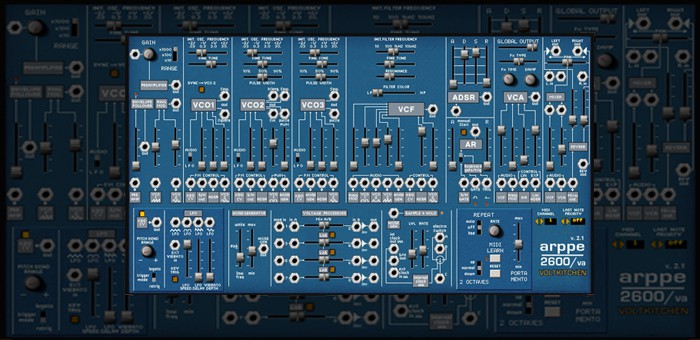 This amazing softsynth has a multitude of Frequency Modulation options which enable it to create some truly awesome sound effects.
PWM, Sample & Hold, virtual Spring Reverb, Ring Modulation, and a dedicated Noise Generator are all there! Also, there is Oscillator Sync and Filter Color (to adjust between LowPass and HiPass filter types).
You can have up to 12 patch routings with a very user-friendly (and visible!) drop-down menu interface.
OS: Windows
---
8. Dirty Harry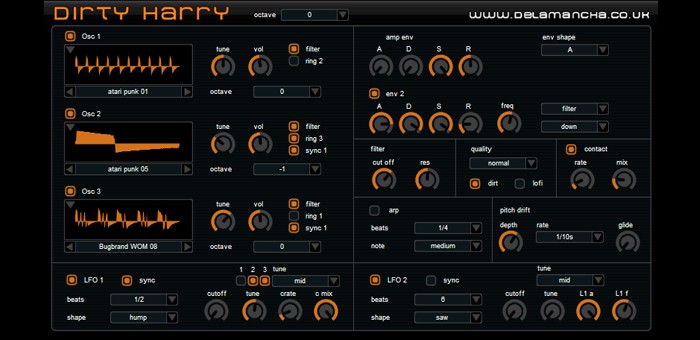 Dirty Harry is an unashamedly DIY lofi synth based on samples of dlM's two homemade, lo-fi noise-makers, the Atari Punk Console and the BugBrand WOM.
20 unique waveforms sampled from dlM's homemade lofi synths, the Atari Punk Console, and the BugBrand WOM.
3 oscillators, sync-able to osc1 and ring modulatable with each other.
Each OSC can be routed to the filter independently.
2 tempo-sync LFOs with many waveforms, can modulate filter cutoff, each OSC pitch, and the contact depth and wet level.
OS: Windows
---
9. ArpLite2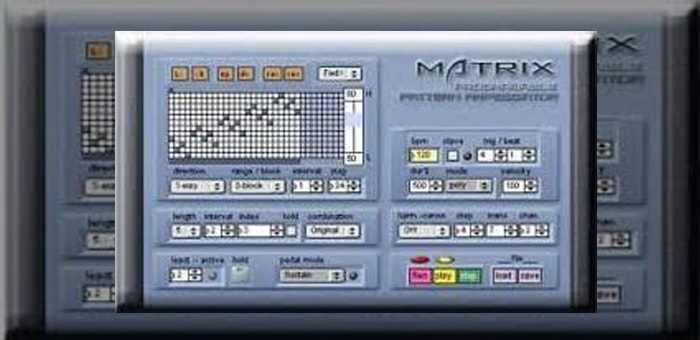 ArpLite2 treats an input chord as one block and generates an arpeggio by expanding a block with an octave.
OS: Windows
---
10. ApolloV3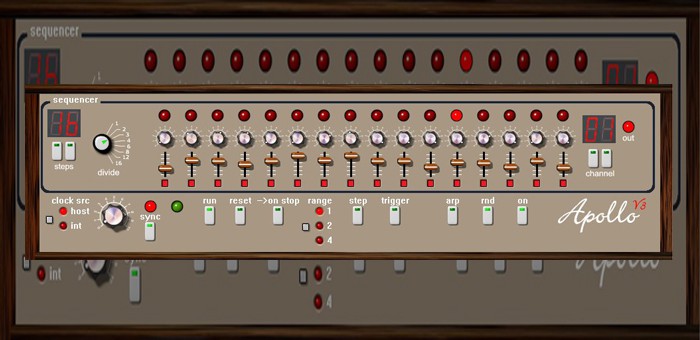 This is a 16 step sequencer and arpeggiator with a MIDI out.
OS: Windows
---
11. Nova3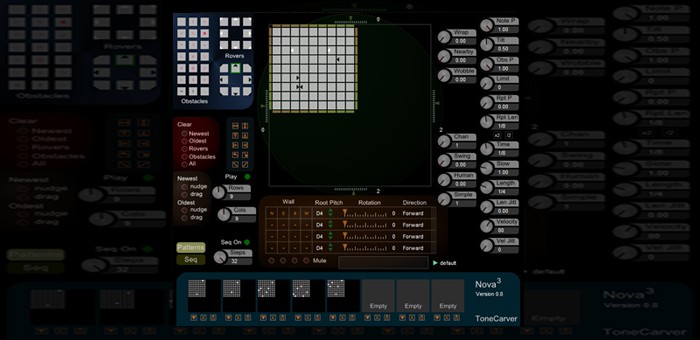 Nova3 is a VST 2.4 Generative Sequencer plugin inspired by Otomata.
OS: Windows
---
12. ODsay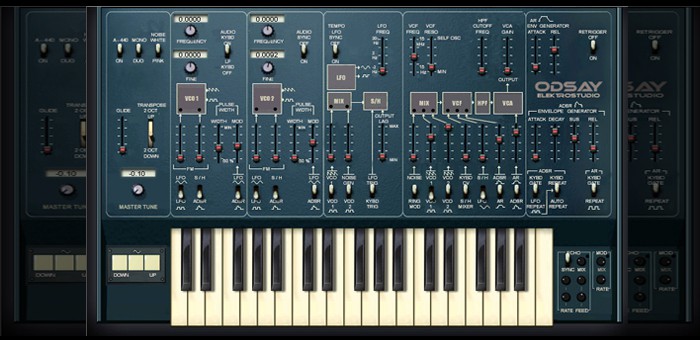 ODsay is an ARP Odissey emulation.
This instrument is inspired by the Arp Odyssey. Duophonic synth with 2 sync VCO (6 waveforms), 1 noise generator, Sample and Hold, 1 sine or square wave LFO, 2 filters (LP and HP), 1 VCA, and 2 envelopes (1 ADSR and 1 AR), portamento, and so on.
Everything is editable, tweakable and that gives many possibilities. 1 echo added. The sound is excellent, easy to modulate, with a nice analog touch. From noises to fat and full leads, it is a must-have.
OS: Windows
---
13. Tonus 2620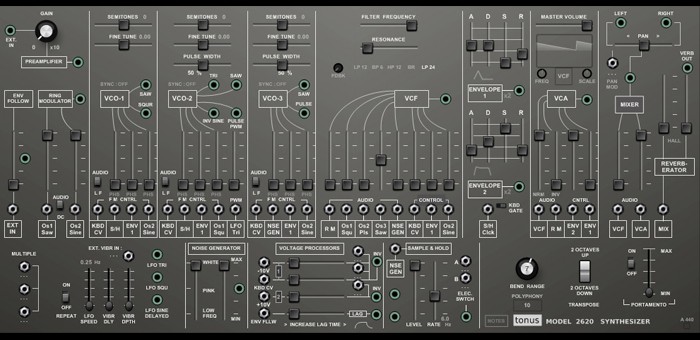 Tonus 2620 is a ARP 2600 emulation. This emulation is inspired by the real unit circuits but is not aiming to sound accurate to the hardware synth. No presets just like the real thing.
OS: Windows
---
I hope you enjoy these free Arpeggiator VST plugins.
Please share this article and check out more Free VST Plugins.