Here are the Best Free Flanger VST Plugins online that can be used with FL Studio, Reason, Ableton Live, and other VST supported software.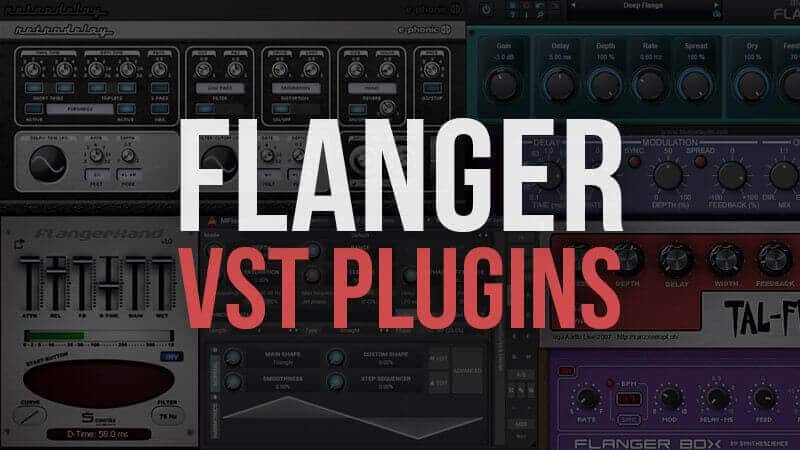 Instructions: Click each link below and look around each website for the download link or button. Do not install any suspicious software.
Tutorial: How to Install VST Plugins
Best Free Flanger VST Plugins
1. Retro Delay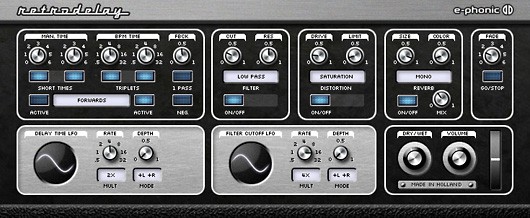 Retro Delay is a flexible all-around delay effect in VST format. It has the character and sound of a vintage delay unit but features many modern options. Besides delays, it can produce a wide range of modulation, chorus, flanger, and phaser effects.
Independent left and right channel delay lines
BPM synced or manual times (up to 6 seconds)
Forwards or backward delays
X-feedback
Ping-pong delays
Optional negative feedback for phaser/flanger effects
Optional short delay times for phaser/flanger effects
OS: Windows
---
2. FlangerHand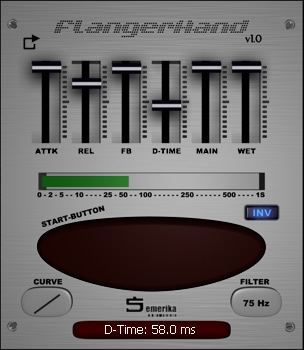 The FlangerHand plug-in is based on the idea of the early flanging effect realized on a setup of up to 4 tape machines (1 source, 3 recorders) in the '60s. The playback-head output from two recorders was mixed together onto a third recorder.
The "flange" effect originated when an engineer would literally put a finger on the flange, or rim of one of the tape reels so that the machine was slowed down, slipping out of sync by tiny degrees.
A listener would hear a "drainpipe" sweeping effect as shifting sum-and-difference harmonics were created. When the operator removed his finger the tape sped up again, making the effect sweep back in the other direction.
OS: Windows
---
3. Blue Cat's Flanger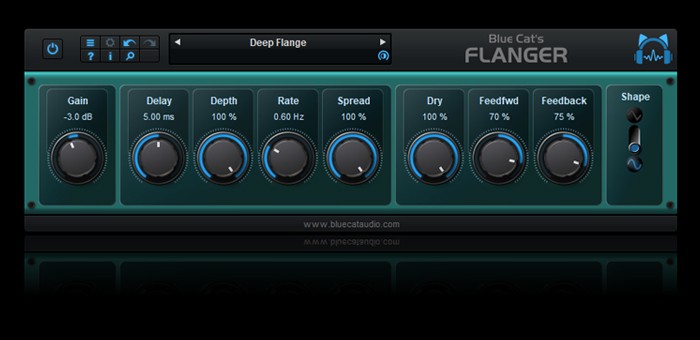 Very famous during the 70's and 80's, the Flanger effect can be used on almost any audio track: on drums, voices synths, or guitars, from a subtle effect to a deep alien-like voice effect, enjoy it! Despite its simple user interface, Blue Cat's Flanger is very versatile: harsh and metallic or smooth and soft filtering effects, it can do them all, for free!
The stereo version also lets you smoothly transform it into a stereo flanging effect with a single knob. Push the "Spread" slider and hear the difference: the effect is turning around your head, and the sound takes another dimension, spread into the stereo field.
OS: Windows / Mac
---
---
4. Classic Flanger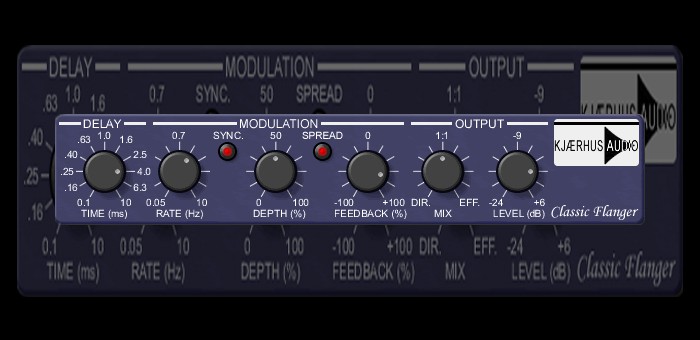 Take a trip back to the mid 80's with Classic Flanger. Due to a tightly controlled feedback path, it is possible to boost the flanging effect to the maximum without getting unwanted side effects.
Smooth Flanger effects Stereo spread
Ultra-low CPU usage
 Supports sampling rates up to 96kHz
 Full VST automation
OS: Windows
---
5. MFlanger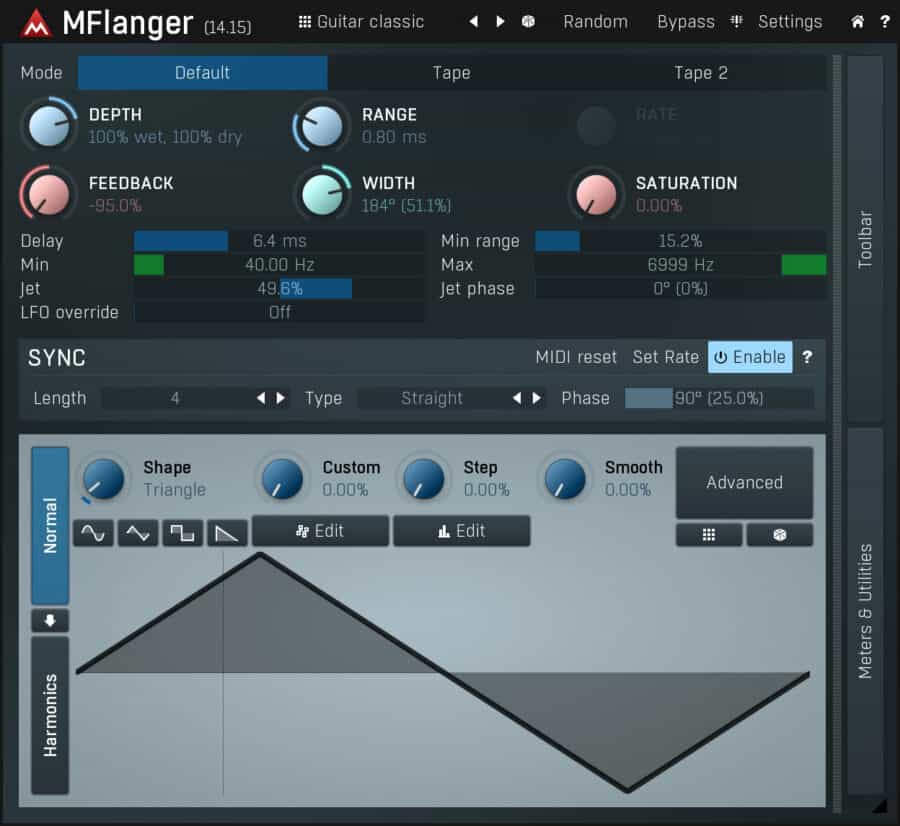 MFlanger is a versatile flanger with top-class sound, variable oscillator shape for greater flexibility, and integrated tube saturation. This adds up to a responsive plugin with a quintessential analog sound.
OS: Windows / Mac
---
6. TAL Flanger

TAL Flanger from Togu Audio Line is a free stereo flanger effect with its own special sound, useful for a wide range of flanger effects from the subtle to the more extreme.
OS: Windows / Mac
---
7. Transilient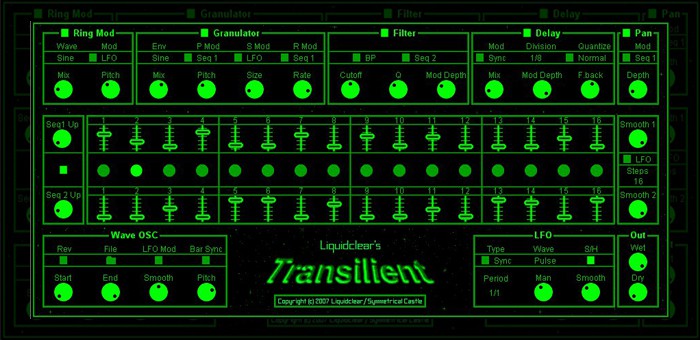 Transilient multi-effect unit was designed to make strange and unusual new sounds — yet still (hopefully) easy to use and control.
The 5 different effects can be modulated by one of two 16-step sequencers, an LFO, any WAV file, and/or manually controlled.
Additionally, the modulators can be synced to your host's tempo. You can easily turn a single sustained note or chord into an electronic drum loop. Or take an existing drum loop and turn it into something glitch-like and noisy.
OS: Windows
---
8. Flanger Box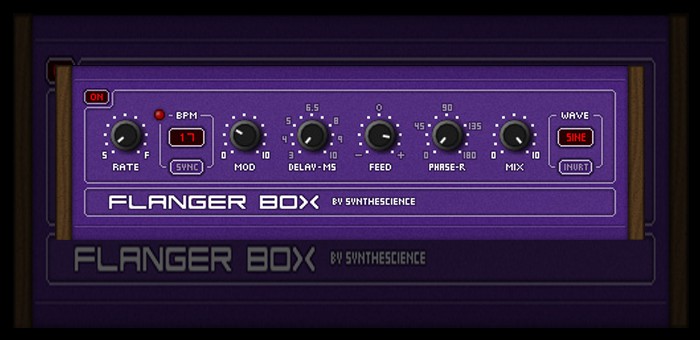 Flanger Box produces a typical flanger sound, but this unit could do nice chorus and comb filter sounds too.
A selection of five different waveforms are available to this unit, the first two Sine and triangular will work for the typical Flanger/Chorus modulation sound and the other three Saw, Square, and Random are more suitable for rhythmically oriented modulations.
Furthermore, a Phase adjusts function is included to provide if required, a more expansive sound. Also included is a Wave invert function to add some more flexibility to your modulations.
OS: Windows
---
We hope you enjoy these free Flanger VST plugins.
Please share this article and check out more Free VST Plugins.