Here are the best Free Flute VST Plugins online that can be used with FL Studio, Reason, Ableton Live, and other VST supported software.
Tutorial: How to Install VST Plugins
Best Free Flute VST Plugins
Instructions: Click each link below and look around each website for the download link or button. Do not install any suspicious software.
1. Iowa Alto Flute
Iowa Alto Flute is a sampled alto flute from the University of Iowa Electronic Music Studios. It was designed to accurately reproduce the sound of a flute in a natural, expressive way.
---
2. VSCO2 Flute
Versilian Studios Chamber Orchestra 2 Flute, aka VSCO2 Flute, is an incredible free plugin that samples a real Flute.
---
3. Sonatina Flute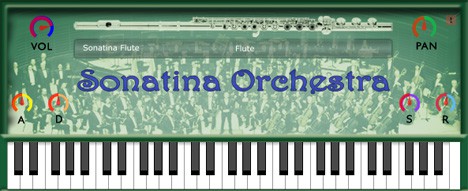 Sonatina Flute is a set of sampled flutes. Samples were edited from the Sonatina Symphonic Orchestra sample library.
You can switch between 5 groups:
Flute
Flutes Sustain
Flutes Staccato
Alto Flute
OS: Windows / Mac
---
4. Mini DiZi

Mini DiZi is the free version of Kong Audio's ChineeWinds Chinese Flute VSTi. It covers Tenor DiZi, Xiao, and some different expression styles to give you a taste of the various Dizi sounds.
Be sure to check out the DiZi tutorial MIDI files (which are designed for ChineeWinds, but also work for Mini DiZi) to get an idea of how a dizi is supposed to be played, just in case you are not familiar with it.
---
5. Varazuvi Indian Flute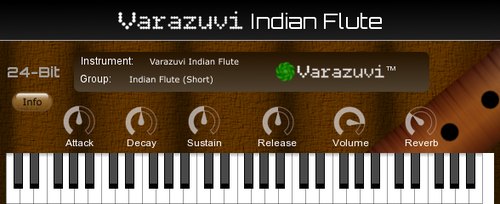 Varazuvi Indian Flute is a 24-bit virtual instrument plugin designed to be used with your existing DAW (Digital Audio Workstation) and host software.
It features real recordings of an Indian Flute captured in high resolution 24 bit – 48khz sample rates for a fuller and more dynamic experience.
24-bit – 48khz sample rates
Six variable effects
32bit/64bit OS compatible
Multiple velocity layers
OS: Windows
---
We hope you enjoy these free Flute VST plugins.
Please share this article and check out more Free VST Plugins.