Here are the best Free Guitar VST Plugins online that can be used with FL Studio, Reason, Ableton Live, and other VST supported software.
Tutorial: How to Install VST Plugins
Best Free Guitar VST Plugins
Instructions: Click each link below and look around each website for the download link or button. Do not install any suspicious software.
1. Ample Bass P Lite II
Ample Bass P Lite II (ABPL) is a free lite version of Ample Bass P, recorded on a Fender Precision Bass.
---
2. Ample Guitar M Lite II
Ample Guitar M Lite II is a sampled acoustic guitar.
866 Samples, 16bit 44.1khz.
Rich Fingering Noise – more vivid and realistic.
Slide Smoother.
Open String First for playing arpeggio.
Ample Guitar M Lite II Preview
---
3. Classic GTR Lite
Classic GTR Lite is a free multi-sampled classical guitar plugin for Windows and Mac available in VST/VST3/AU formats.
These samples were captured at 24 bit 96 kHz from a basic guitar, processed with virtual effects, and then converted to Flac 24 bit 44 kHz.
In this free version, you have 7 presets selected from the full Classic GTR version, which contains 38 presets and 1,634 samples.
7 presets
301 samples
Big Sur Support (Intel-based macs only)
---
4. Bass Module
There are a wide variety of bass sounds in the Bass Module, which can be used for a wide range of musical styles, from classic electronic to rock, metal, and more.
A total of 64 original bass sounds are included with this module, which is made up of 100MB of sample data.
The Bass Module includes both acoustic and synthesized bass sounds.
---
5. Bassline VST Plugin

EVM Bassline is a WaveSample Bass Player.
---
6. AkoustiK GuitarZ
This VST has 4 acoustic guitar types. It includes an amp, envelope, fine-tuning, stereo spread, and portamento.
---
7. Nick Crow 8505 Lead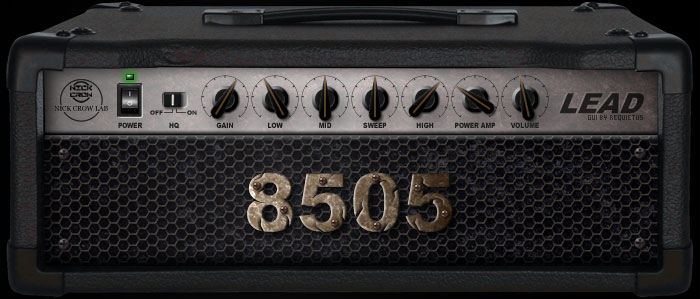 Nick Crow 8505 Lead VST Amp Sim Settings are shown in the video You can check both Raw Guitars & Mixed Guitars in this video.
---
8. DSK Guitars Nylon VST Plugin
High expressive and dynamics sounds. Clean and very simple GUI.
---
9. Guitar Amp Sim 3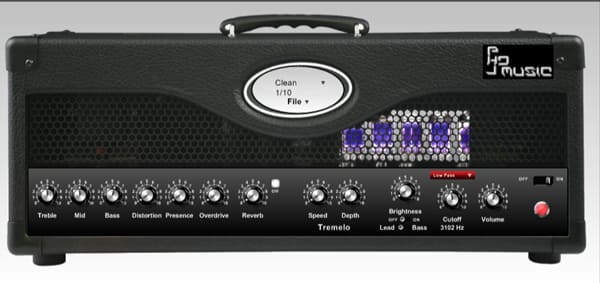 A stereo guitar amp sim VST effect plugin was created in SynthMaker CM software.
---
---
10. Raspier – Bass Synthesizer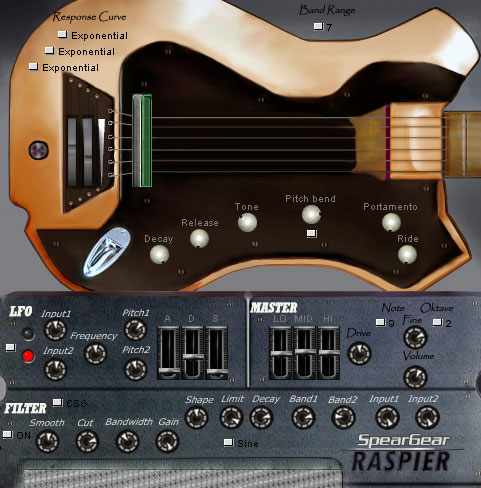 Raspier is a bass synthesizer. E-bass, acoustic sound, leads, slap, and ringtones.
Uses modulation from the phase distortion oscillator as a pick on the guitar body.
There are also two shape selectors.
---
11. Spicy Guitar VST Plugin
Spicy Guitar is a free physically modeled acoustic guitar synthesizer.
---
12. DSK BassZ – Bass Acoustic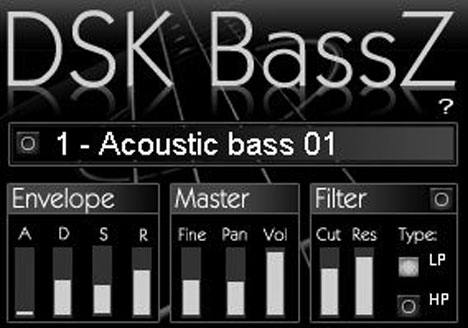 This VST plugin has 24 bass acoustic and synth sounds.
---
13. TSE 808
The TSE808 is emulating a famous tube screamer pedal.
---
14. 3rd Bass – Bass Amp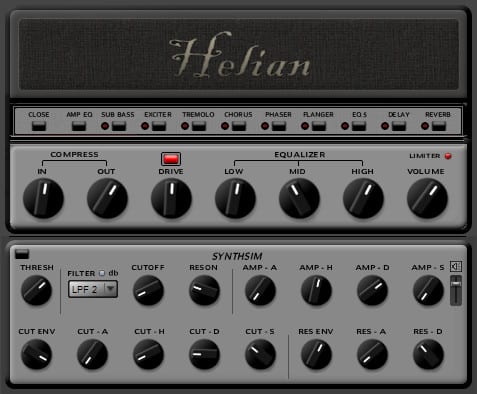 Bass Amp Sim with multi-effects.
---
15. Haunted Guitar Lite
Haunted Guitar Lite is a free VST/VST3/AU instrument created with Fender Stratocaster Plus Deluxe Electric Guitar samples.
The presets contain 28 samples processed with various high-quality effects to achieve dark, spooky guitar sounds.
Features:
8 Presets
224 Samples
HP / LP Filter
LFO Modulation
Filter type selector
Voice mode
---
16. DSK Dynamic Guitars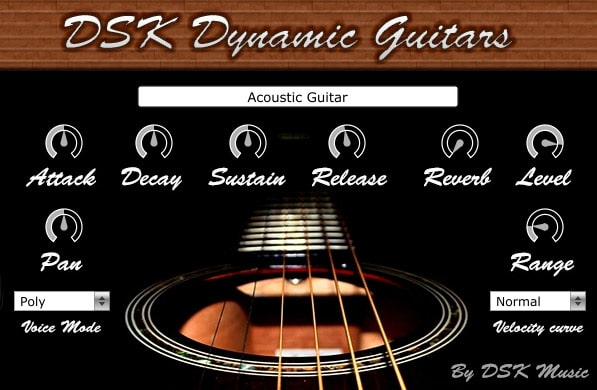 Free Guitars VST instrument by DSKmusic.
3 Types of guitars: nylon, steel, and acoustic
Range control for amplitude
Velocity curve selector
Reverb fx included
Dynamic velocity response
Available for Windows and Mac (32 and 64 bits)
---
17. Cute Emily Guitar

Electric guitar plugin Cute Emily Guitar is a free download from bigcat Instruments.
This is a sample of an SG-type Epiphone electric guitar by Karoryfer. You'll need a guitar amp simulation after this plug-in, as the recording was dry.
---
18. Shreddage 3 Stratus FREE
Here is the ultimate free electric guitar sample library for KONTAKT.
This instrument provides deep-sampled sustain, palm mute, and choke articulations with 3 octaves of playing range, up to 24 samples per note, and tons of performance options.
---
19. Peel Guitar
Utilizing a Fender Telecaster fed through a 15w vintage tweed amp with tremolo, vibrato, and distortion. Recreate an indie guitar sound synonymous with British music.
---
20. FabBass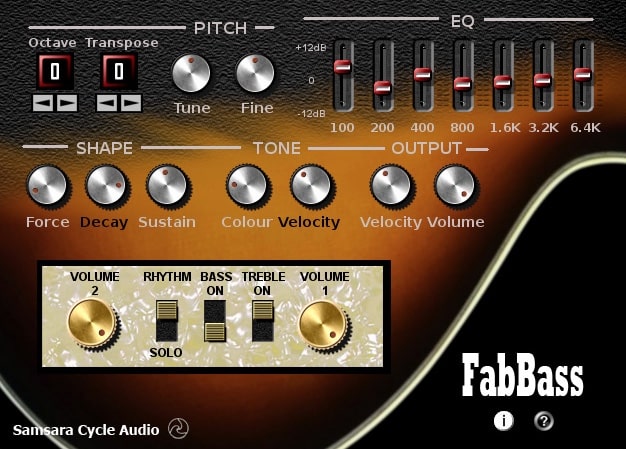 The FabBass synthesizer is designed to produce a sound similar to that of a 1960's violin bass.
---
Related: 10 Best Free Electric Guitar VST Plugins
I hope you enjoy these free Guitar VST plugins.
Please share this article and check out more Free VST Plugins.