Here are the Best Free Orchestral VST Plugins online that can be used with FL Studio, Reason, Ableton Live, and other VST supported software.
Instructions: Click each link below and look around each website for the download link or button. Do not install any suspicious software.
Tutorial: How to Install VST Plugins
Best Free Orchestral VST Plugins
1. DSK Overture
Classic free Orchestral VST Plugin includes Acoustic Piano, Harpsichord, Church Organ, Celesta, Glockenspiel, Vibes, Harp, Flute, Piccolo, English Horns, Oboe, Clarinet, Bassoon, French Horn, Trumpet, Trombone, Tuba, Cello, Contra Bass, Viola, Violin, Orchestra Drum Kit, Full Sections.
Amp. envelope
Midi channel selector
Panorama control
Level, gain and mute control
Advanced multimode filter (HP, LP, BP1, BP2, notch)
Filter amp. envelope
Fx (Reverb, Delay & Chorus)
Midi automation
---
2. DSK ChoirZ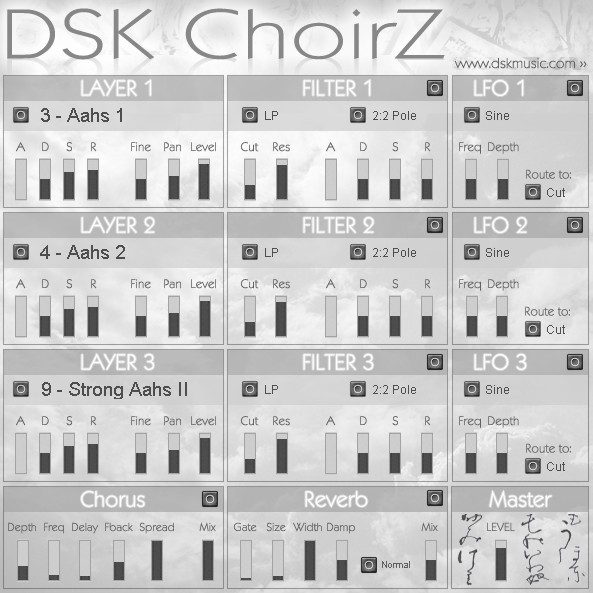 Choirs and vocal VST instrument by DSK Music.
3 Layers with 32 Choir & Pad sounds
ADSR, Finetuning and Pan control
3 Advanced Filters
3 LFO routing to Cut, Pan, Level, and Pitch
Chorus effect
Reverb Effect
Velocity response
Midi automation
---
3. Chamber Orchestra 2
VSCO2 Rompler is a complete orchestral instruments rompler.
Includes over 2000 samples for 25 instruments with articulations and round-robin samples, depending on the instrument.
Video Preview | Orchestra Samples
---
4. Keyzone Classic
Sample based piano plugin on Windows and Apple OS systems.
Piano from Keyzone 1
Yamaha Grand Piano
Steinway Grand Piano
Basic Electric Piano
Rhodes Piano
---
5. Orchestral Strings One
Orchestral Strings One was recorded utilizing the legendary acoustics in the famous Berliner Hall – home of the world-class BERLINER PHILHARMONIKER. Our full-string orchestra contains 14 violins, 10 Violas, 8 Cellos, and 6 Double Basses.
---
6. Orchestral Bells
BellsEbuth is a sampled orchestral bell. It contains 40 stereo samples from the University of Iowa Electronic Music Studios public domain library.
40 stereo 24-bit samples
Release time
Sustain level
Amplitude dynamic range control
Main volume
---
7. Total Composure Orchestra
The Total Composure orchestra (TCO) is a full orchestral sample library created using only samples that are in the public domain.
Total Composure is the first to offer such a library exclusively for the Kontakt format, making use of Kontakt's scripting capabilities to greatly enhance the playability, realism, and functionality of these public domain samples.
---
8. Sonatina Orchestra
The Sonatina Orchestra Module is a complete orchestral instruments rompler.
There are 20 instruments and over 50 articulations including a soloist for every major instrument except the Viola and Double Bass.
There are sections for all the important instruments including the Viola and Double Bass.
Articulations include Pizzicato for the string sections and Staccato for the strings, brass, and flute sections. There is also plenty of percussion along with a piano, harp, and choir.
---
9. VibroMaster
VibroMaster is a sampled vibraphone. It contains 42 stereo samples from the University of Iowa Electronic Music Studios public domain library.
You can use a sustain pedal to play with full release notes, but if you don't have one, you can switch from Short to Full release with the midi notes A2 (57) for short and B2 (59) for full. These 2 notes can be triggered from the GUI.
42 stereo 24 bit samples
2 groups: Short / Full release
Release time control for the short group
Sustain levels for each group
Amplitude dynamic range control
Main volume
---
10. Etherealwinds Harp
Etherealwinds Harp is a sampling of a diatonic folk harp recorded by the Newgrounds musician Etherealwinds.
Diatonically sampled, 2x RR, 3 velocity layers.
Celtic Lever/Folk Harp with a delicate, warm tone.
Full Decays Sampled.
Samples are mono (Kontakt version includes faux stereo width option).
NKI version included.
---
11. Kettle Drum
Kettle Drum is a timpani orchestral percussion.
---
12. Sonatina Choir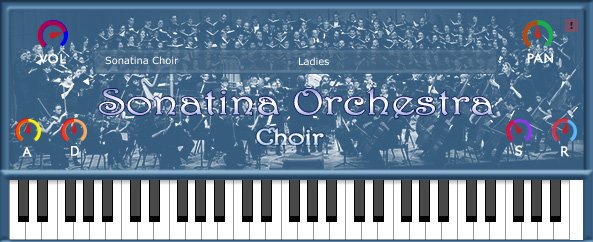 Sonatina Choir is a sampled male and female choir. Samples were edited from the Sonatina Symphonic Orchestra sample library.
---
13. Virtuoso
With DSK Virtuoso you can play great combinations of 6 layer instruments, or play a composition up to 6 different parts, through the MIDI channels selectors.
6 Instrument layers.
Midi channel assignable to each one.
ADSR, level, and Pan control for each layer.
40 instruments in 6 categories.
2 Send Fx (Chours & delay).
1 Master Reverb Effect.
Velocity response.
---
14. One Track Orchestra
This is a simple and free VSTi plugin created to help you sketch/prototype your orchestral arrangements and productions in an easy and fast way.
---
We hope you enjoy these free Orchestral VST plugins.
Please share this article and check out more Free VST Plugins.