Here are the best Free Trumpet VST Plugins online that can be used with FL Studio, Reason, Ableton Live, and other VST supported software.
Tutorial: How to Install VST Plugins
Best Free Trumpet VST Plugins
Instructions: Click each link below and look around each website for the download link or button. Do not install any suspicious software.
1. VSCO2 Trumpet
VSCO2 Trumpet is a sampled trumpet. Samples were recorded by Versilian Studios & Sam Gossner.
Sustain
Vibrato
Staccato
Mute 1 & 2
Sustain f
Sustain p
OS: Windows / Mac
---
2. DSK Brass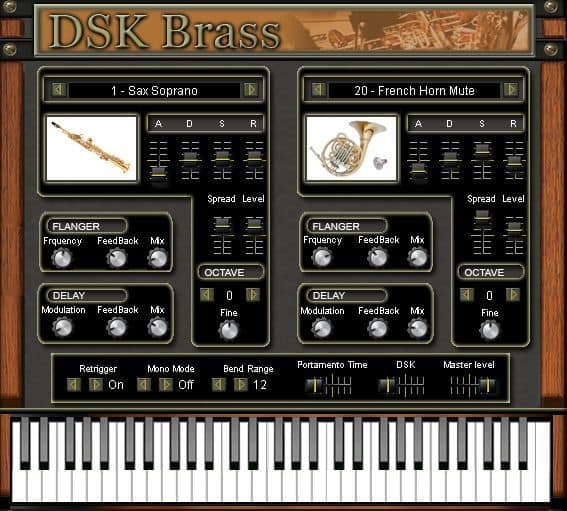 DSK Brass features 2 layers and 23 brass instruments, including the trumpet.
Includes Sax Soprano, Sax Tenor, Sax Alto, Harmon Mute, Trumpet, Trumpet Cup Mute, Trumpet Staccato, Trumpet Swell, Piccolo Trumpet, Trombone, Trombone Cup Mute, Trombone Wah Mute, Tuba, Brass Ensemble, French Horn, and more.
Octave select and micro-detuner
Effects (Delay, flanger)
Midi Automation
OS: Windows
---
3. Xoxos Aerophone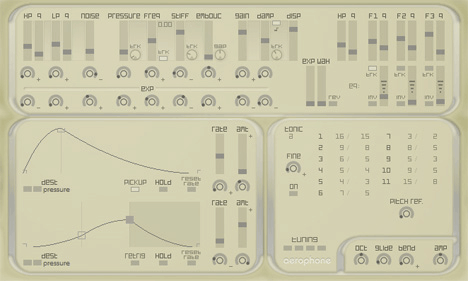 Aerophone models lip valve instruments with cylindrical bores such as trumpets and trombones. 
The lip valve is modeled with an oversampled 3rd order mass-spring to emulate expressive acoustic performance.
The elementary acoustic circuit is capable of producing impressive emulations, however, to appreciably render a human performance with this circuit requires knowledgeable modulation of several parameters.
OS: Windows
---
4. Sonatina Trumpet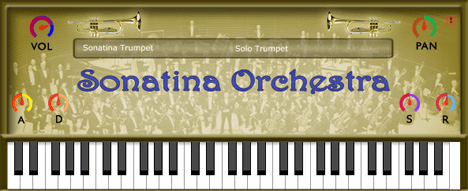 Sonatina Trumpet is a sampled trumpet. Samples were edited from the Sonatina Symphonic Orchestra sample library.
Solo Trumpet
Trumpets Sustain
Trumpets Sustain 2
Trumpets Staccato
OS: Windows / Mac
---
5. Bigcat Instruments Iowa Trumpet

Iowa Trumpet is a sampled trumpet from the University of Iowa Electronic Music Studios.
OS: Windows / Mac
---
You may also be interested in these other free VST Plugins:
We hope you enjoy these free Trumpet VST plugins.
Please share this article and check out more Free VST Plugins.