Here are the Best Free Vocal VST Plugins online that can be used with FL Studio, Reason, Ableton Live, and other VST supported software.
Tutorial: How to Install VST Plugins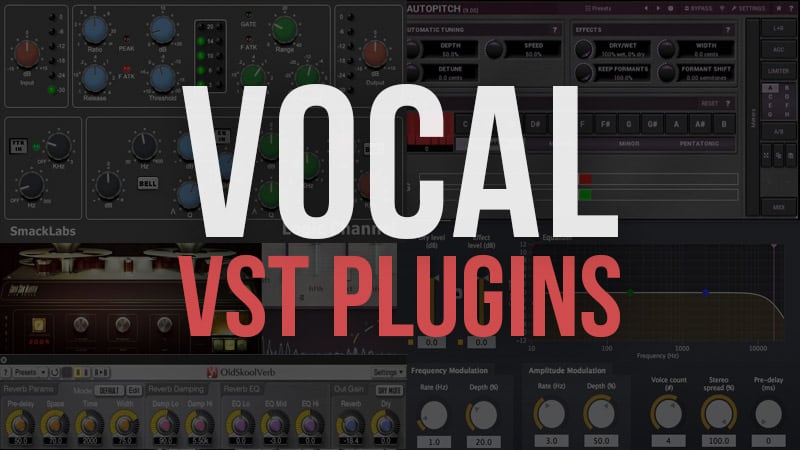 Best Free Vocal VST Plugins
Instructions: Check the links below for download links and buttons. Do not install any suspicious software.
1. Proximity
The plug-in is an easy-to-use distance "pan-pot" based on several psycho-acoustic models. The idea is to give the mixing engineer a reliable tool that allows him to manipulate the "depth" of several sound sources in a straightforward and convincing manner.
Several models can be combined:
Distance signal delay by speed of sound
Distance gain loss
Absorption of high-frequencies in air
Stereo width manipulation
The proximity effect of virtual microphone
Distance-based early reflections
OS: Windows / Mac
---
2. Multiply Chorus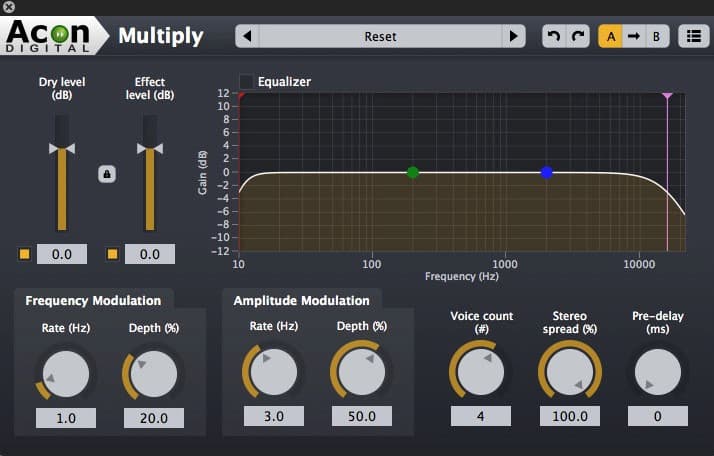 Vocals need some color. That's where a chorus plugin comes in. Acon Digital's Multiply Chorus will thicken up your sound.
It's a whole bunch of tiny delays (we're talking milliseconds) that fill out your vocals to liven them up a bit.
Multiply can simulate up to 6 additional voices and both the pitch and the loudness of the voices can be modulated.
There is also an integrated equalizer consisting of low cut, low shelf, high shelf, and high cut filters that can be applied to the effect signal. An integrated pre-delay section makes it possible to create modulated and diffuse echo effects.
OS: Windows / Mac
---
3. MAutoPitch Auto-Tune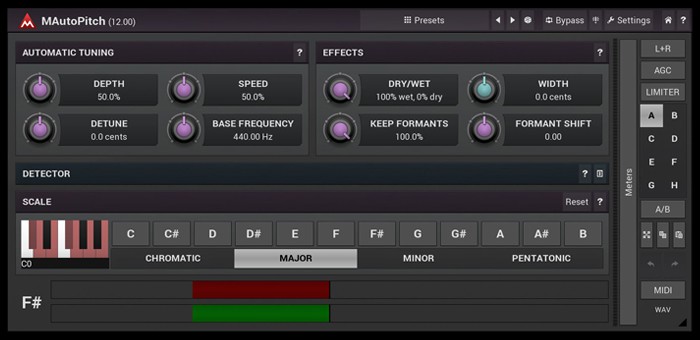 Auto-tune vocal VST is the vocal mixer's secret weapon. MAutoPitch is one of the best auto-tune plugins around. It fixes pitch, corrects sour notes, and even gives you that iconic T-pain/Cher effect if you want it.
The most advanced user interface on the market – styleable, resizable, GPU accelerated
Unique visualization engine with classic meters and time graphs
Multi Parameters
M/S, single-channel, up to 8 channels surround processing…
Automatic gain compensation (AGC)
Safety limiter
MIDI controllers with MIDI learn
64-bit processing and an unlimited sampling rate
Extremely fast, optimized for newest AVX2 and AVX512 capable processors
Global preset management and online preset exchange
Supports VST, VST3, AU, and AAX interfaces on Windows & Mac, both 32-bit and 64-bit
OS: Windows / Mac
---
---
4. Voxengo OldSkoolVerb
Reverb for vocals is essential. Reverb takes your vocals out of the room you recorded them in and allows you to make your own sound space.
OldSkoolVerb has got you covered no matter what your needs are. From huge halls to a tiny closet, it gives you all the options to create the perfect sound.
Room reverb
Plate reverb
Voice streaming reverb plugin
OS: Windows / Mac
---
5. DC1A
The DC1A is a nifty little character compressor by Klanghelm. It uses sophisticated compression settings and an easy 2 knob setup that has you covered "from smooth leveling to heavy pumping."Be sure to check out their absolutely EPIC demo video.
DC1A has a few tricks up its sleeve: negative (over) compression, parallel (New York style) compression, option to compress left and right channel independently (via the DUAL MONO switch), peak and RMS compression (RELAXED switch on) and DEEP activates a high pass filter to reduce pumping on bass-heavy material.
OS: Windows / Mac
---
6. Code Red Free
Code Red Free is inspired by a classic, all-tube, British console from the late 60s. The original console was known for its EQ, bold and punchy character, and the warmth it imparted.
The Beatles recorded most of their material using this, and other versions of this console.
The integrated FX (Low pass Filter, Drive/Distortion, and Echo/Delay) are designed as easily as possible. No vast amounts of parameters to dial in to get the desired effect on your sound. Simply turn it on and tweak it a little and you're ready to go!
OS: Windows / Mac
---
7. Logic Channel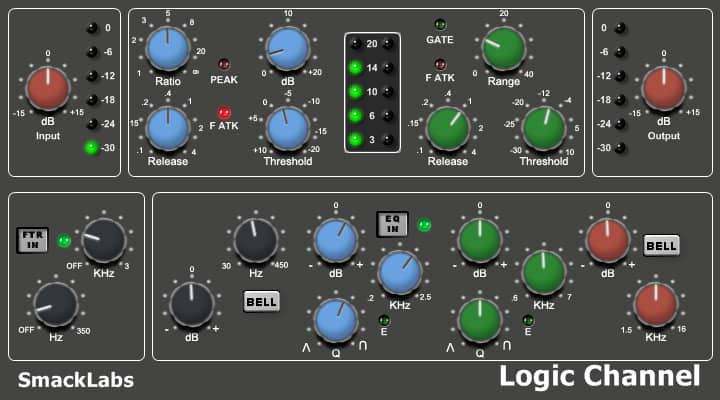 Logic Channel provides a high-quality channel strip with Compressor, Gate, Filters, and EQ.  Using the Logic Channel, you will have the essential tools needed to complete your project..
All EQ and Filter curves based on the famous nine thousand series British console.
Channel Compressor based on the famous nine thousand series British console.
A Hard Knee Gate based on the famous four thousand series British console.
OS: Windows
Related: 9 Best Free De-Esser Plugins
---
8. Graillon Voice Changer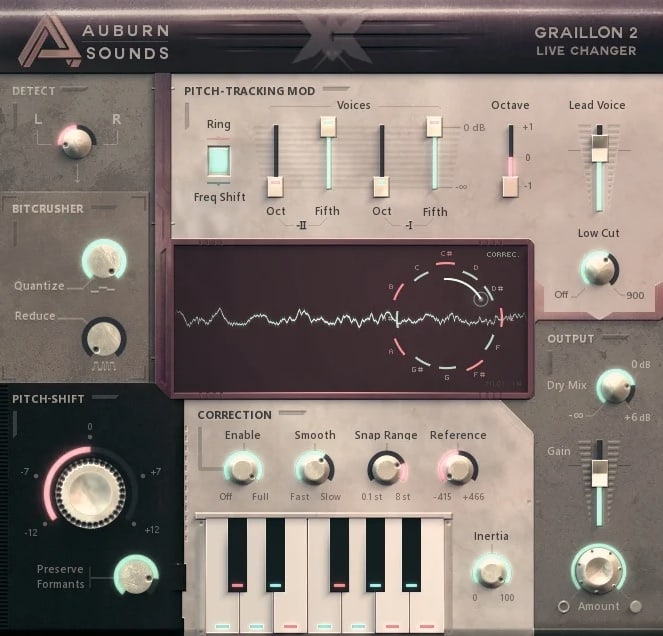 Graillon is a Vocal Live Changer that brings a world of possibilities right into your DAW, with carefully designed features:
Pitch-Tracking Modulation, unique to Graillon, changes the type of speakers, generates throat sounds, creates choruses, makes octave sounds, enriches a voice to make it more masculine.
Pitch Shifter cleanly transposes a voice up and down and has been optimized for voice.
The Pitch Correction module brings an immediate robotic sound, while the Bitcrusher addition softly adds sparkles to the mix.
OS: Windows / Mac
---
9. Mystique Tape Machine
Mystique is a tape machine simulator. It was designed for real-time processing and zero latency, ideal for live sound.
Convert your digital console channel into an analog recording tape machine and give warmth to your digital audio.
Internal oversampling.
Transformer decoupling function.
Bias control.
Bass and treble booster.
OS: Windows
---
10. DSP-2 Vocal Processor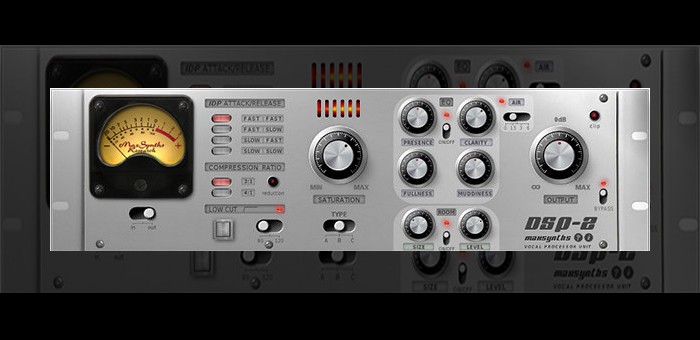 DSP-2 includes an Intelligent Dynamic Processor, a saturator, a four-band equalizer fixed on vocal key frequencies, and a room emulator based on the Schroeder reverberator.
DSP-2 has been designed to be an easy-to-understand solution for all your vocal processing needs.
Intelligent Dynamic Processor (IDP).
4 different automatic operative modes.
Selectable compression ratio.
Saturator with three different operation modes.
EQ fixed on vocal key frequencies.
Room emulator based on Schroeder reverb model.
Transparent increment of the perceived volume level.
High precision input/output VU-meter.
Low CPU usage.
OS: Windows
---
We hope you enjoy these free Vocal VST plugins.
Please share this article and check out more Free VST Plugins.